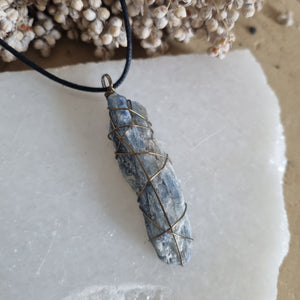 ✦ Blue Kyanite ✦
✦ The magic of this crystal ✦
High Vibrational + Self Expression + Healing Dreams
These crystals  aid the development of spiritual and psychic gifts. As Kyanite does not retain or accumulate negative vibrations of any type it does not need cleansing, other than to remove dust, and it is highly beneficial to use it often to align your chakras.
If you have been working on making a connection to higher guidance, Kyanite may assist you with contacting your spirit guide. 
Astrological Sign: Taurus

Chakra: Third Eye

Affirmation: "My chakras are balanced i am aligned with the divine."